FinisherPix is the fastest growing, most experienced, innovative and passionate full-service event photography company in the world. We add value to events, enhance attraction to athletes and offer sponsors impactful presentation platforms.
Local Talent, Global Reach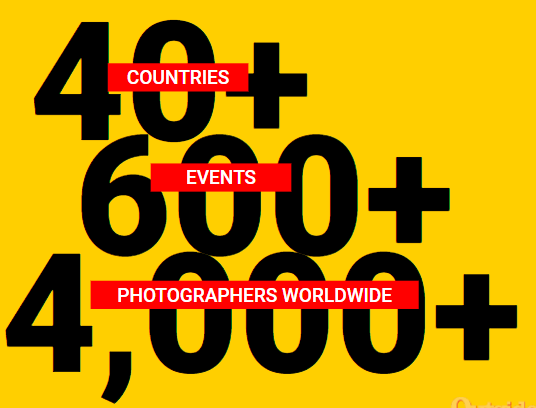 Founders Robbie Little (USA) and Thomas Reichhold (Germany) have a combined 30+ years of photography, event management and information technology experience.
From the very beginning, Robbie and Thomas recognized the need for the business to have a global reach. As such, offices were established in Atlanta, Georgia, USA; Frankfurt, Germany; and Ottawa, Ontario, Canada.
Your Events and Your Athletes deserve the Best
Quality. We'll send an experienced team of certified FinisherPix photographers to capture the challenge, achievement and fun of participating in your event.
Service We're thorough, responsive and reliable in pre-event and event-day planning and execution - and give your participants a simple ordering process and easy payment options.
Promptness. We process photos on the spot and upload them using our proprietary software for real-time tagging, so your participants can access event photos 24 - 48 hours after the event.
Innovation. We seamlessly integrate with leading-edge timing and registration technology platforms to deliver unmatched accuracy and efficiency on event day.
Adaptability. We'll collaborate with you to customize the coverage plan that works best for your exact needs.
Flexible Pricing Models to fit YOUR Event
FinisherPix understands that the needs and preferred partnership terms for every event are different.
We offer the flexibility of multiple pricing models, and collaborate with our event partners to set photo/video package pricing that delivers our exceptional quality at a strong value.
IF YOU CHOOSE TO OFFER FREE PHOTOS/VIDEOS TO YOUR PARTICIPANTS,
FinisherPix will charge an all-inclusive program management fee for agreed-upon scope of work and deliver pre-event support, event-day coverage and turnkey fulfillment of photos and videos (including sponsor branding, at your discretion) to your participants after the event.
IF YOU CHOOSE TO MAKE PHOTOS/VIDEOS AVAILABLE FOR SALE TO YOUR PARTICIPANTS,
(a) FinisherPix will pay you a guaranteed per-finisher rate and retain all proceeds of paid photo/video package sales, or
(b) FinisherPix will offer a revenue-sharing model and pay your event a commission on paid photo/video package sales to your participants.
Marketing Access to Grow your Registration
FinisherPix partner events have multimedia marketing access to millions of qualified prospective participants in the Outside Inc. network.
Marketing includes:
In-magazine advertising
Online event calendars
E-newsletter promotion
Social media posts
FinisherPix Partners
We are proud to work with leading endurance events around the world committed to remarkable athlete experiences and meaningful partner engagement.
Have a look at our partner site.
Contact
Zack Grice Sales Director, B2B Group Outside Inc. zgrice@outsideinc.com